Flower School - Liverpool
Classes are run from our shop Booker Flowers and Gifts, 7 Booker Avenue, Liverpool, L18 4QY. By our experienced and qualified Florists.
Gift Vouchers
You can book a class for yourself or as a gift for someone else - which makes a great Birthday or Christmas Gift! Gift Vouchers are £40 they are valid for 12 months and can be used to attend any of our flower school classes (if the class is more than £40 the voucher can be used as part payment towards the class). If you would like a Flower School Gift Voucher, just click below and then ask the recipient to book their choosen flower school class with us.
Deluxe Christmas Wreath Making Class
Wednesday 27th November - 6pm till 8pm *SOLD OUT*
Join us for a festive evening of floristry on 27th November for our annual Christmas Wreath making class. This class will cover a selection of different floral techniques to make a Deluxe Christmas Wreath which you will take home to enjoy over the festive period.
If you have been to a previous wreath making class you can still attend as you will learn something new and create a festive wreath for your door.
This class is a fun way to learn about flower arranging from a professional Florist at our shop on Booker Avenue Liverpool L18 4QY - perfect for a girls festive night out!
Please note this class has now SOLD OUT - however if you are still interested in attending please give us a call and add your name to the reserve list Tel: 0151 724 4850 then if we get enough names we will run another class.
Christmas Floral Demonstration Charity Evening
Wednesday 20th November - 7pm till 9pm for £15
Following last year's success, we are holding another Christmas Floral Demonstration Charity Evening and Gift Bazaar on 20th November 7pm till 9pm which will be held at Bridge Chapel, Heath Road to support Marie Curie (Woolton) and Alder Hey Children's Hospital.
Join us for an evening enjoying drinks and nibbles while you watch professional Christmas floristry demonstrations and buy some beautiful handcrafted unique "not on the high street" Christmas gifts - perfect to get you in the Christmas spirit and a great night out with friends.
Included in the price of your ticket is a raffle ticket, to win the floristry pieces and other prizes at the end of the evening.
Tickets for the charity evening are £15 each and include a raffle ticket, sandwich buffet and tea, coffee or a soft drink. Payment is needed at time of booking*
Please note this is a demonstration evening only and not a hands on class.
All money raised willl be split between Marie Curie (Woolton) and Alder Hey Children's Hospital.
Click below to book and pay for the charity night online or call us on Tel: 0151 724 4850 to reserve your place.

Welcome to Floristry Course
4 Classes: Monday 6th 13th 20th and 27th January 11am till 1pm - £200
Join us on our Welcome to Floristry course starting in January 2020 over 4 consecutive Mondays. The course will run as follows:
• Monday 6th January - 11am till 1pm
• Monday 13th January - 11am till 1pm
• Monday 20th January - 11am till 1pm
• Monday 27th January - 11am till 1pm
This is a great introduction to floristry and will cover 4 different floral designs (one per class) Including how to make a handtied bouquet; a front facing arrangement; a low table arrangement and a modern design.
The course will cover all aspects of floral techniques including; floral foam tips; wired work; glued designs and more. You will also learn about conditioning of flowers, names and principles of design. A fun way to learn the basics of floral design and get one-to-one tuition from a professional florist.
The course is £200 for all 4 classes and includes with each class, all flowers, containers and sundries (which you will take away with you).
Payment in full is needed at time of booking (non-refundable).
Gift vouchers for this course are also available if you want to buy this for somone else. The course would make a great gift or Christmas present.
No previous floristry experience needed, as you will receive individual one-to-one professional tuition.The hands-on course is a perfect introduction into floristry but due to the individual tuition which will take place, we are only selling 4 places on this course. So book now to avoid disappointment!
Click below to book and pay for the Course or call us on Tel: 0151 724 4850
Flower Arranging for Parties or a Hen Do
We also cater for Parties/Hen Do's and if you would like to arrange a workshop or activity for a special occasion, then call us on Tel: 0151 724 4850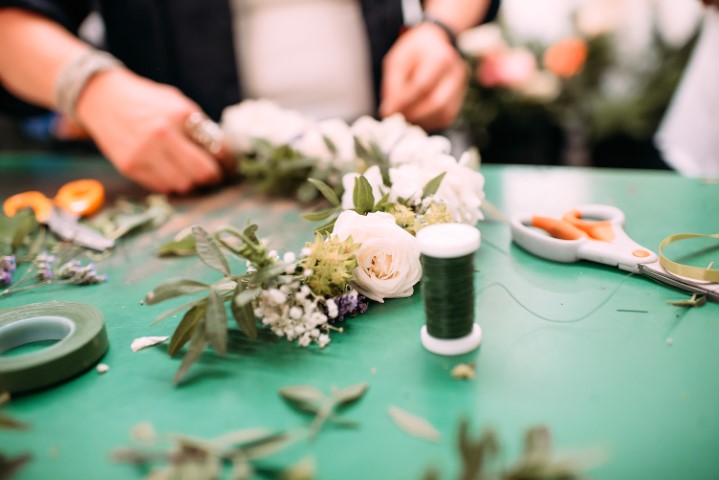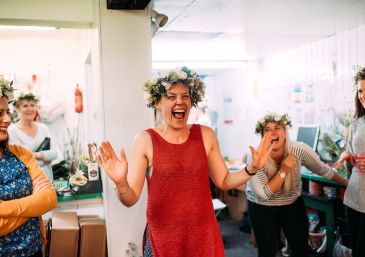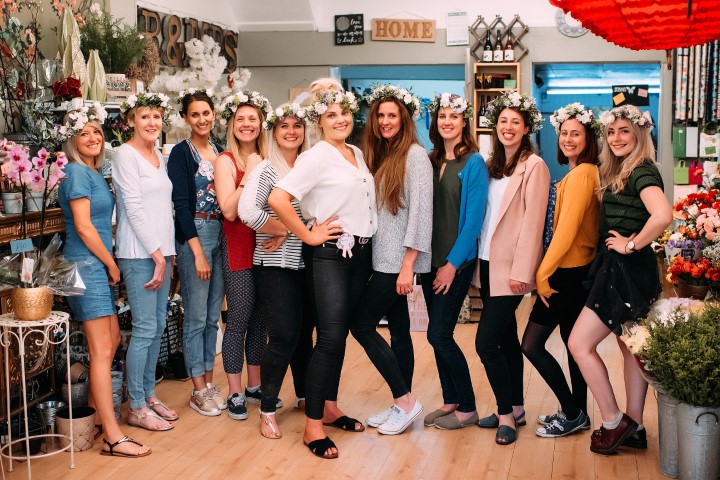 Be the first to know about future Flower School Liverpool classes by subscribing to our newsletter: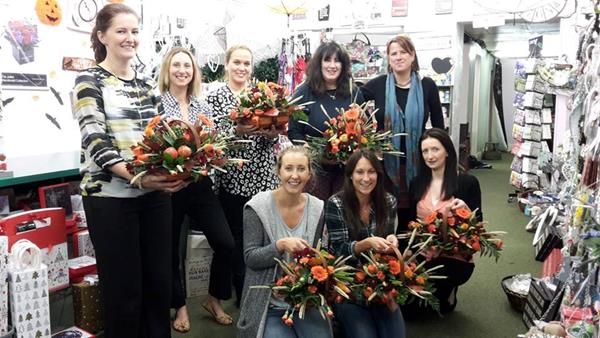 What our students are saying about us:
'I'd like to thank you and of course Fleur for the last 4 weeks. I've thoroughly enjoyed each one and it's given me confidence to try different arrangements/flower displays. Even the way I put flowers in a vase has changed for the better!!' Janice Crane (October 2017)
I really enjoy your flower school sessions :) I'm near the end of my Level 2 in Floristry, yet feel I learn more in one lesson with Fleur, then I have done all year at College'. Nikki James (2017)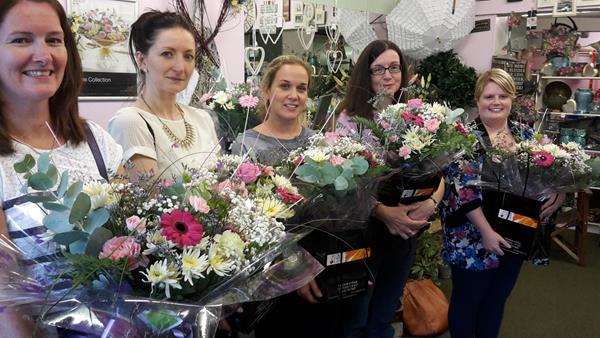 If you can't come to any of our classes - subscribe to our You Tube channel to see our flower school demonstrations Booker Flowers School - Flower School Liverpool - You Tube Channel and learn lots of tips and tricks of the trade.